Our Helsinki office is located next to Forum Shopping Centre. The address is Mannerheimintie 18.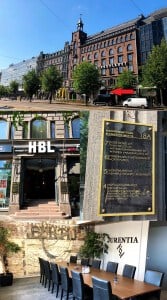 Our main entrance is approximately 30 meters from the main entrance of the Forum towards Erottaja. The building's information board is located by the entrance and it is visible from the Mannerheimintie. There is an elevator in the lobby which will take you to the 5th floor.
Parking space can be found, for example, in the parking garages of EuroPark's P-CityForum  or Q-Park Stockmann.
Welcome!